Illinois Window Service, Illinois Window Repair
Quality Window Service

Joel is one of the nicest Service person I have dealt with in a long time. He was timely, polite, and completed the job above and beyond my satisfaction.

Rosalie P. - Lansing, IL

Seeing that I am a new homeowner in Mill Creek, I have had numerous service technicians, contractors, and salesmen in my home. Joel is the first I was ever inclined to compliment on his service !! You should feel confident that he is providing respectful and courteous service.

With many thanks,

Rebecca E. - Geneva, IL
Window service and repair for the homeowner.
Window service to insure you pass inspections.
Window service for 100% Customer Satisfaction.

- Storm Doors, and Security Doors

- Exterior and Interior Wood and Steel Doors

- Residential and Commercial

- All Name Brand Doors and Locks

- Door Adjustments and Replacements
- Glass Inserts for Doors
- Side Lite Inserts
- Door Locks and Handles

Door Service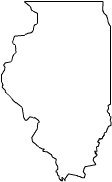 Quality Builders in Illinois that we have done Window Service for:
Builders:
Deer Point Homes | Kimball Hill Homes | Kirk Homes | Howlett Homes
Lennar | Pepper Construction | Remington Homes | R. Franczak & Associates
Ryland Homes | Pasquinelli | Pepper Construction | Toll Brothers
Walsh Construction | Wiseman-Hughes Enterprises Inc | Woodfield Homes
Projects:
Algonquin Lakes - Algonquin, IL | Astor Place Townhouses and Condos - Wheeling, IL
Arbors Of Windmill Creek - Antioch, IL | Ashcroft Place - Oswego, IL | Burled Wood - Rockford, IL
Cedar Ridge Estates - Lake Villa, IL
| Chapel Crossing at the Glen - Glenview, IL | Century Farms - Naperville, IL
Deerpath - Lake Villa, IL | Grandview - Carpentersville,IL | Harvest Hill - Lindenhurst, IL
Huntley Meadows - Huntley, IL | Hawthorn Woods Country Club - Hawthorn Woods, IL
Hunters Farm - Fox River Grove, IL | Indian creek Club - Indian Creek, IL | Kimball Farms - Carpentersville, IL
Kings Gate - Crystal Lake, IL | Maison Du Comte - Palatine, IL | Midlane Club - Wadsworth, IL
Newbury Place - Rockford, IL | Palatine Commons - Palatine, IL | Ponds of Bull Valley - Bull Valley, IL
Remington Pointe Ranch Villas - Volo, IL | The Garlands - Barrington, IL | River Run - Oswego, IL
Tower Crossing - Gelnview, IL
| Twin Oaks - Belvidere, IL | Union Square - Grayslake,IL
Waterstone - Wauconda,IL | White Oak - Hoffman Estates,IL | Willoughby Farms Estates - Algonquin,IL
Note:
If you live in any of these communities, your glass may be under warranty, contact us for help.
Illinois Window Service | Joel De La Cruz | Phone: 847-344-8824 | Email:
Service@IllinoisWindowService.com
Professional Window and Door Service / Fully Insured
Commercial, and Residential Window and Door Repair, Installation, and Service
Windows Service and Repair: Alenco Windows, Andersen Windows, Crestline Windows, Eagle Windows, JELD-WEN Windows, Lincoln Windows, Marvin Windows, Republic Windows, Silverline Windows
Illinois Window Service | Joel De La Cruz | Phone: 847-344-8824 | Email:
Service@IllinoisWindowService.com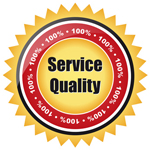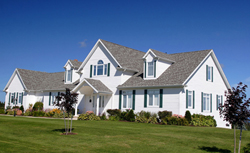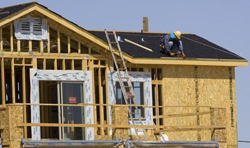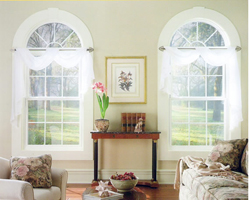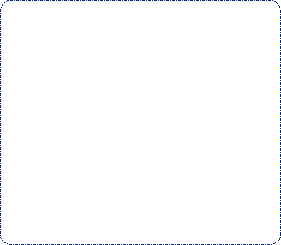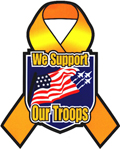 "Se Habla Español"
Professional Weatherstripping
Weatherstripping products are numerous. Some are quite specialized.

Avoid the hassale, CONTACT US TODAY.
Doors and Windows
Sponsored Link:
Submersible Pump Service LLC
- Sales and Service of Electric Submersible Pumps
Homes and Buildings Under Construction:

We know the importance of addressing the needs of the Contractor who must meet various inspections during the process of home or building construction. We can setup a schedule to service your windows in an effective way so they operate smoothly, and maintain their aesthetics. We know that a 'drywall window' is likely to get damaged, or a tradesman may break some glass during construction. We can handle emergency window repair, or you can be proactive, and have us setup a schedule to take the worry out of your window maintenance.


Window Warranty Service:

When a new house is completed, and the homeowner moves in, generally, they have a year to exercise their 'Homeowners Warranty'. We know the importance of maintaining 100% Customer Satisfaction. There may be a window that operates poorly, or 'seal failure' can occur even with windows that are barely a year old. Our experience dealing with warranty issues can help you maintain your status as a quality builder. Contact us to setup service, or be proactive and let us know of projects on the horizon so we can work with you to setup a plan to keep your homeowners happy.

Watch a short video about the benefits of our Window and Door Service

· Window Adjustments · Cracked Glass · Warranty Work
· Weather Stripping · Replacement Parts · Air Infiltration and More

All Glass comes with a 10 YEAR WARRANTY on 'Seal Failure' only. Free Glass Disposal with service. FREE QUOTES available, Terms and Conditions apply. Contact us today !




Illinois Window Service
–
25 years experience of window repair
for windows installed at houses and buildings under construction also
home window repai
r for homeowners who may have
window warranty issues
, a need for
replacement glass
, or
window adjustments
. We service and repair all
'Vinyl and Wood Windows'. Why use us? Read a recent Testimonial (click)


Window and Glass Repair for the Homeowner:

Most windows come with a limited warranty on the Glass. Problems such as 'Seal Failure' is a common problem. If you have any windows that are 'fogged up' with condensation between the Thermal Pane glass, there is a good chance you can get replacement glass for free under warrantied conditions. Our window vendor relations, and experience ordering replacement parts can help you maintain the quality of your windows. If you've got broken glass, we can get to your house quickly to measure, order, and install replacement glass in a timely manner. We pride ourselves on our 'Home Window Repair' which includes vinyl window repair, wood window repair, and any window repairs needed by homeowner.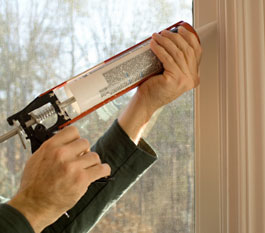 You can improve the energy efficiency of existing Windows and Doors by adding caulking and weatherstripping.

Contact us today for an estimate.


Improve the Energy Efficiency
of Existing Windows and Doors